Boxing Day Football Tickets 2023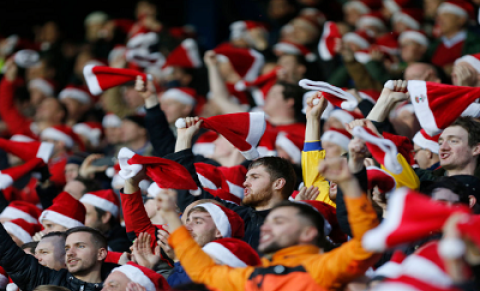 Invite your family and friends to celebrate Football on Boxing Day December 26th, 2023 in one of the festive football matches taking place all around United Kingdom. From London, to Liverpool and Manchester. Pick your favorite team or location and spend your valuable time with your family and friends to join the fun, and Oh, don't forget to bring your Santa Clause Hat...
English football is unique among Europe's top leagues with its full fixture list on Boxing Day. It's a proud tradition and jealously-guarded. When talk turns to a winter break being introduced in the Premier League, it's always mid-January which is mooted; December 26th, New Year's Day and the FA Cup Third Round are sacrosanct. Despite the lack of public transport, the Premier League matches will see 'Sold Out' signs hung around many grounds. FootballTicketHome Tickets is able to obtain seats for all the games so you don't have to miss out. Check out Boxing day football fixtures below. Tickets available for Arsenal FC, Chelsea FC, Tottenham Hotspur (Spurs), Liverpool FC, Manchester United, Manchester City, West Ham United and Many More.... new year's match with special prices. It's expected to be a big celebration of Football in United Kingdom.